JT says...
I was so busy yesterday, I forgot to check out! My cart was loaded with some awesome goodies, but in working on some things, sending e-mails, and catching up with some teacher friends, I missed the big 28% off. I hope that didn't happen to you, but just in case...
Don't forget about these GIVEAWAYS still going on...
Click the image to head to The Language Arts Classroom, an awesome high school blog by my blogging friend, Lauralee. She and Julie Faulkner are hosting this huge back to school giveaway with all middle school and high school items.
...and this upper elementary blog hop is still going on with prizes and TPT gift cards...click the image to take you to the hop!
I would love to hear about any and all of the purchases you have made in getting ready for back to school! Happy shopping and entering!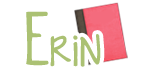 Labels: Back to School