Best Books for 6th Grade: A Summer Blog Party and FREEBIE
This week I am linking up with my friends at The Reading Crew to share some of our favorite books to fire up readers at various grade levels. As a 6th grade teacher, I want to tell you all about my choices of...
First, I truly adore this grade! I find students at this level are kind of all over the map when it comes to reading. Some "<3" reading and never want to put their books down, some read because they "
HAVE
to", and others love to share their "
HATRED
" for reading! I think I was destined to become a 6th grade reading teacher because I detested reading as a 6th grader! While I am confessing, I hated playing the piano, too! I don't remember who helped me resolve my hatred of all things reading, but I can tell you that having a special job stamping check-out books in the school library and finding The Babysitter's Club series, transformed me as a reader! So-I take it personally if my students have not left me at the end of the school year and found "THE BEST BOOK EVER!
So-onto my list...I must admit that I am a realistic and historical fiction nut! I love knowing that stories have or can actually transpire, so my list is full of these genres. I am actually really honest about books with my students because it helps them understand that even though I am a reading teacher, I can struggle with books, too. I often share that except for the Hunger Games series and Among the Hidden, science fiction can be a challenge for me to stick with. Dare I say that I was not a big fan of Harry Potter after the first two novels?!
I have compiled a list of 10 of my favorite books to share with students at this 6th grade level...If you click on the title, you will see that I have created novel units for each of these texts due to my strong LOVE for these books! You will also find a FREEBIE character analysis resource to share with your kiddos...
Best Book #1:
Tuck Everlasting
by Natalie Babbitt
Best Book #2:
Crash
by Jerry Spinelli
Best Book #3:
Esperanza Rising
by Pam Munoz Ryan
Best Book #4:
Bud, Not Buddy
by Christopher Paul Curtis
Best Book #5 and #6:
Stargirl
and Love, Stargirl by Jerry Spinelli
Best Book #7:
Woodsong
by Gary Paulsen
Best Book #8:
Hunger Games
by Suzanne Collins
Best Book #9:
Love That Dog
by Sharon Creech
Best Book #10:
The Lottery Rose
by Irene Hunt
I would love to hear more of the texts you LOVE to utilize with your 6th graders...I am always on the hunt for "Best Books"! Now, race to your library and GRAB these AMAZING works! Your students will thank you! Happy Summer Reading! Check out these other perfect book ideas to FIRE UP your readers...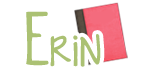 Labels: Best Books for 6th Grade, Blog Hop, Novel Units