Five for Friday Linky Party
I just love this weekly linky that gives me the opportunity to think about all of the great things that happen during the course of the week. Check out all of the fun we had in my household...I guess it was much busier than I thought!
Last Sunday we went to a really fun Green Market at Gorman Heritage Farm. I went with two of my other mom friends with six of our little ones. My oldest son chose to stay home to practice his football hits with my husband. The fun we had making healthy treats, seeing farm animals, and walking through flower fields was a blast. This was my favorite pic...my littlest digging in the garden. At 17 months he is EVERYWHERE! He couldn't have been happier digging in dirt and loading it in a wheelbarrow! I HEART these kind of events for kiddos.
Here is my "Holy, Moly, When-Did-This-Happen?" moment of the week! My son has started tackle football this past week, and my daughter, in addition to soccer, will be cheerleading. I feel like it was just yesterday they were itty-bitty, and here they are posing for pics in their uniforms! Slow down, time!
Do you have Touch-A-Truck events? I loved these when my oldest was a toddler and now I love the fact that my oldest is showing my littlest around all of the trucks. His current favorite is the garbage truck. I think the recycling driver in my neighborhood thinks I am in love with him because on morning runs with my littlest I seem to be running down every street he is getting recycling from. Oh well, a momma's gotta do, what a momma's gotta do!
I finally took this novel unit from looking like the pic below with a bazillion pages of notes to a completed, ready-to-use classroom resource. I love those productive days! I love poetry and this is an awesome book!
I was really excited to get this guest blog posting spot on my friend, Diane's blog. She is an awesome teacher and blogger. This was a fun opportunity! If you are looking for any tips or tricks to start the year and incorporate Daily 4 in your upper elementary classroom, check out my post!
Happy Friday! Don't forget to link up!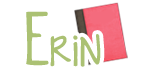 Labels: Linky Party Fun!