Thematic Thursday Linky...Friendship Themes in Upper Elementary Novels and a FREEBIE
I am linked up with my friend, Carla from Comprehension Connection this week for the Thematic Thursday Linky on FRIENDSHIP! I love the following quote...
Such truth about those friendships that are so essential in our lives, right?!
As an upper elementary teacher, mom, wife, sister, daughter, coach, troop leader, and friend, I find that friendship is a focus of so much of my day. If you teach 6th grade, you might spend a great deal of your planning time, lunch time, and after school working out friendship issues. This might take place between girls or boys, problems arise no matter the gender. Some days I feel more like a counselor than a teacher of a content area, but working out issues comes with our territory. If this sounds like you, be sure to grab the FREEBIE below!
I try to be proactive with the texts that I select and share with students in order to give them examples of true friendships. Here are a list of books that are ideal for upper elementary that I love to share with my students because the theme of friendship is so apparent...
Crash is about a boy named John Coogan, AKA Crash who struggles as a bully for the majority of the novel. Crash struggles to recognize the selfless acts of Penn Webb, until his family is dealing with his grandfather's health scare. He then realizes he has been wrong all along about Penn and that he has always shown how to be a true friend. It is a hilarious and heart-warming novel that will have your students reflecting on their own friendships with others. Grab the novel unit here...
Crash Novel Unit
The Lottery Rose is a book about a lost soul, Georgie Burgess. He is a little boy that is abused and has never learned to read because no one has ever taken enough of a liking to him in order to get beyond his tough exterior. Finally, he is shown kindness by others and he begins to thrive even when he tries to push them away. Your students will be cheering for Georgie and the strides he makes once he is given- a new place to live, food to eat, books in his hands, and the kindness he has always deserved. Get your tissues ready! Grab the novel unit here...
The Lottery Rose Novel Unit
Wringer is one of my all-time favorites. Palmer LaRue is a boy that is dreading turning ten because that is the age he must become a wringer-a boy that wrings the necks of birds that are shot and downed at the annual Family Fest. He wants desperately to fit in with others, but it is an unlikely friendship with a pigeon and Dorothy Gruzik that get Palmer through his peer pressure struggles. Your students will definitely rethink those friendships that are most important after reading this text. Grab the novel unit here...
Wringer Novel Unit
Be sure to check out each of these AMAZING novels with FRIENDSHIP themes to engage your upper elementary readers! Finally, here is a FREEBIE! I find that I am always dealing with friendship issues in my 6th grade classroom. Friendships among students can be tricky at this age and I am always in search of ways to help my students navigate their friendships as optimistically as possible. Click the image to grab this resource and keep me posted on how you utilize it in your classroom.
I would love to hear about any texts you LOVE that focus on the friendship theme in your upper elementary classroom! My students can use all of the tools I can get! Happy February!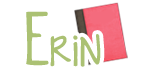 Labels: Freebies, Friendship, Linky Party Fun!, Theme, Writing