Teaching about Dr. Martin Luther King, Jr.: Upper Elementary to Middle School Resources
Every year the return to school in January is C-R-A-Z-Y! Despite state testing not taking place until May, it seems like it is a time where we go into uber TEST PREP mode. In addition to lots of test prep work, I begin a writing piece, start a novel unit, administer DRAs, students are DIBELed, and the list of goes on and on.
One thing I have struggled to focus on minus a You Tube video snippet or a showing of My Friend, Martin, is a true sharing with my students about Dr. Martin Luther King, Jr. My lack of focus is unintentional, and with some writing time, this year I vowed to not ever let that happen with my instruction. Because I don't want to slight my students from learning about a significant individual in our American history, I created two separate resources.
The first is a set of 20-informational text task cards spanning his life. The task cards are common core aligned and cover grades 4-6 RI. 1 and RI 3. They can be used in a literacy center, as a class scoot, or in small groups. These are an ideal tool to share with students to learn more about Dr. Martin Luther King, Jr. while helping students navigate informational text effectively. Click the image to grab them from my TpT store!
Another resource I created is this reader's theater script. The text focuses on a group of students doing research in order to present information to the class about the life of Dr. Martin Luther King, Jr. Your upper elementary to middle school students will love performing this script and will be able to complete reader response questions, context clue word work, journal writing, and an interactive notebook page based on information shared in the selection. This resource is also common core aligned and covers both reading literature and writing standards-RL.1-4 and W.4 and L.5 for grades 4-8. Click the image to grab it!
Both of these resources are on sale for $1 each! I would love for you to incorporate them into your instruction. Your students will LOVE them!
Keep me posted on any great resources you use when teaching about Dr. Martin Luther King, Jr.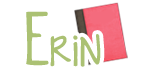 Labels: Close Reading, Common Core, Dr. Martin Luther King, Holidays, Informational Text, Jr. Resources, Task Cards