Do This! Not That...Back to School Blog Hop
I am teaming up with my Lesson Delicatessen friends to bring you our DO THIS! NOT THAT Back to School Blog Hop! As teachers we are always reflecting on what works, what bombed, and what needs some tweaking! I am all about self-reflection. Read on if you want to find out about a blunder I have made for awhile as a 6th grade teacher...grab a great FREEBIE, and find more valuable ideas and goodies from my buddies as you head through the hop! The last stop lets you enter to win a $100 TPT Gift Card!
I had the opportunity to go to Las Vegas this summer and meet 1,100 other teachers that are passionate about their work in the classroom, blogging, and creating the best classroom resources. It was an AMAZING adventure and I was so fortunate to share the experience with my children's kindergarten teacher, Jonelle Bell from
A Place Called Kindergarten
. I adore this lady and am so grateful to have had this experience together!
I attended blogger meet-ups and had the chance to learn a great deal in different conference sessions. What I wasn't prepared for was introducing myself repeatedly and sharing "All About Me." I was separated from Jonelle due to teaching different grade levels, and it was a bit overwhelming to branch out and talk to so many others I truly wanted to "Get to Know." I wanted to meet everyone, but the environment was busy, loud, and a bit intimidating, at times.
What I realized is that so is
EVERY SINGLE FIRST DAY OF SCHOOL!
For so many of my students it is busy, loud, and overstimulating. Add to it a first day activity that I thought was fun for the students, but has potential to be truly uncomfortable for many. You know the one, students have to get up out of their seat and ask everyone in the class a question, then get all of their peers to sign next to said questions on their paper?! For a number of years I decided to implement this Class Signature Scavenger Hunt on the first day of school without realizing how it is loud, it is busy, and it is overwhelming to new and introverted students.
DON'T DO THAT!
I, too, plan to take a break from these intense hunts and I plan to...
DO THIS...(and grab this FREEBIE)
The purpose of this Getting to Know You! Chit Chat Cards resource is to allow students to have the chance to share about themselves and listen to a peer while providing them with a focal point to begin their

conversation

in order to generate even more thoughtful discussion. These question cards give students the chance to engage in conversation with a peer or small group without overwhelming

them

and sending them

all over the classroom.
Simply PRINT,

LAMINATE, CUT, and

EXPLAIN!

H

ave students share their thoughts with a partner or in a small group. These cards will encourage positive peer interactions from that very first day of the school year, while making students feel more comfortable with one another. That is our ultimate goa

l, right?!
Enter my ELA Made Easy Upper Elementary Bundle Giveaway (a $90 value

)

belo

w.
Then,

head to my friend

Amy's blog, Teaching Ideas 4 U, and s

nag

another great tip and FREEBIE! Best of luck as you and your students tackle the 2015-

2016 school year

!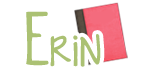 Labels: Back to School, Blog Hop, Do This Not That, First Day of School, Freebie