First Day Read Alouds for the Middle Grades
I am one of those teachers that LOVES reading aloud to my students. I read for a multitude of reasons, but a few main reasons for reading aloud to my students is that I want to share with them books that I think they will:
1) connect with to have models and examples of various genres for their own personal writing
2) provide them the opportunity to hear fluent reading in order to build their vocabulary
3) improve their listening comprehension
4) ENJOY!
If you are like me, you are always looking for a few great read-alouds to connect student learning and get those imaginations flowing on those first few days back to school.
Here are a few of my favorites to share during this exciting time that I have and will be incorporating into my instruction again this school year...
This read aloud is a fun way to start your work with a brand new crew after summer break...
Writing Prompt: How did you spend your summer vacation? I began last year with a Smilebox that I made of my summer trip to Disneyland with my family. The students got to know a bit about me, my family, and how we spent some time together in the summer. I plan to do the same this year to share some of the fun I had the chance to have with my family. In addition, I love to read this story about a boy who is reporting to his class about how during his summer vacation his imagination got so wild his parents sent him out west and the story goes from there. It is a story told in rhyme with excellent illustrations that will have the students laughing. My purpose for sharing is that some students take elaborate vacations and some do not. This text gives those that don't the opportunity to share what they "WISH" they had done on summer vacation if they don't have what they believe to be an exciting story to tell. A perfect writing prompt...
Your older students will LOVE this silly picture book because what they infer is completely wrong...Use this fun book for...
Predicting/Inferring/Ice Breaker-The reader of this book believes until the very end that the main character of the story is a little girl that is nervous about the first day of school. The reader finds out at the very end that it is in fact the teacher that is nervous to begin her first day. Students love this book because they often don't consider that a teacher is nervous. This text sparks great narrative writing topics about times when we have been nervous, but we didn't want to admit it. Here is my latest creation to go along with this perfect "First Day of School" read aloud...
What read alouds are tried and true with your kiddos? Please pass along the awesome texts and ideas you utilize to grab the attention of your students from the moment they walk through

your door on that first day of the new year! Happy Reading!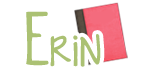 Labels: First Day of School, Read Alouds