Teaching The Daily 5...Technically The Daily 3...in Grades 4-8
Every year upon the arrival of test scores in June I am faced with a question..."What will you do differently?" While the year past has brought with it many successes, just as my students are a work in progress-so am I.
Despite this being my 15th year, I can tell you that I have never taught a school year the same as the last. There is always learning that I acquire, a novel that must be incorporated, a strategy that I can't wait utilize, or a new approach to facilitating instruction in my classroom. After the in-services, research, and book studies this summer, I am off to the 2012-2013 school year with a whole new "Bag of Tricks."
I will be implementing The Daily 5 this year after FINALLY reading this insightful reading resource. Fifteen years in and I realize how much modeling, both correct/incorrect, I haven't done and what a valuable tool this is for students. I will implement the Read to Self, Read to Someone, Writing, and Word Work with my students this year in a way that makes my students take more ownership over their learning. There is so much to be said for "choices and student independence to enhance learning."
Here are some ways I will be applying "The Daily 3" in my 6th grade classroom:
My students will have
Read to Self, Read to Somone, and Writing
everyday. Our word work will be incorporated into our morning starter with my Word of the Day strategy. With 100 minutes of instructional time, I am still working out the kinks of planning how this time will work best. I would love to hear any tips that have worked in other middles grades classrooms.
Book Boxes
- I was baffled at how I would be able to fill and store 75 book boxes for each of my 6th grade readers and have room for them to enter the classroom... This seemed to be the most practical. Upon beginning the year, students will have 3-8 books and a writing journal awaiting their arrival.
Gathering Place
-I will have a carpeted area in the front of my classroom where we will meet each day, decide where we will begin our "Daily 3", and reconvene to discuss our work. One favorite place to find affordable rugs is IKEA-I will be headed there to grab a perfect rug to seat 20-25 6th grade students.
I-Charts/Anchor Charts
-I already utilize a system like this. I have a clothesline hanging across my windows in my classroom where we place our learning models or examples. I will just implement the different language used for the charts on Day 1 of the school year. Having these learning charts posted and visible gives the students specific reminders all times of the day to enhance and promote "muscle memory." I hang the charts on a clothesline along my window wall to help with shade and continued learning.
Correct/Incorrect Modeling
-While I felt in the past that I did a solid job modeling what I wanted students to be able to do in specific learning situations, upon reading this resource, I did not come close to showing students both the correct way and incorrect way of doing exactly what I needed them to do. Building stamina is HUGE and I realize what an important component that is for my students to meet the expectations of learning successfully. In fact, I
can not wai
t to allow students the chance to "incorrectly model" the way things are not to be done during Read to Self, Read to Someone, and Writing. 6th graders love the chance to entertain their peers!
I-PICK/Good Fit Books
-This is an area that I have found I have never done an effective job assisting my students. I have taught them strategies, but never the most effective that allow them to select books that they are content to read and complete all while holding their interest the entire duration of the novel. Considering this acronym and showing students exactly why they are working to find these books is an invaluable tool. To eliminate students wandering around the room, hanging around the classroom library bookshelves chatting, and having them focused during Read To Self will make my time working with small groups and individual students much more productive.
I
-
I
choose/select at the book
P
-I have a
PURPOSE
for why I am reading this book
I
-I am
INTERESTED
in this topic/text
C
-I can
COMPREHEND
what I am reading
K
-I
KNOW
most of the words
What are you going to start with today?
- I LOVE the idea of giving my students ownership over what order they will be working and learning. They will get in all of the learning, but choice is HUGE. While I know I have taken class polls at times giving students the chance to select tasks, this is such a useful strategy to help students be more excited about their learning. This end of novel unit resource allows for my students to share what they have learned, while working on a reflection resource they have selected to show case their work with novels.
While these are only a few tidbits from The Daily 5 resource, these are strategies and tools I know I can implement on Day 1 of the school year to make a an immediate and positive impact on the learners in my classroom. Let the focused hardwork begin!
I leave you with this cute "rap" I found on You Tube: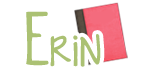 Labels: Daily 5