Back to School: A Few of My Favorite Things For Upper Elementary to Middle School
If you are like me, you are wondering where in the world the summer has gone and how on earth it can possibly be a new school year...I feel like I was just blogging about how I was going to manage three kiddos at home for the entire summer. I was just enforcing Xtra Math and reading during quiet time, planning play dates to the park, packing and unpacking our vacation bags, making nightly ice cream cones and milk shakes to eat while playing with buddies outside, and like that, it has come to an end! Here are a few of my favorite pics from our summer adventures...
Ice cream fun!
Hula hoop dinners!
Tricycle rides with "sweet" shades!
Boat rides with Pappa!
Adventures at the pool!
More ice cream...
Today, I will be sending two kiddos on their way to the elementary school, my sweet girl to kindergarten, and my oldest to third grade. YIKES! It has truly been a flash and they are BIG! Not one of my favorite things.
To make me feel a little more upbeat, I have linked up with a few of my teacher friends to focus on the positive...
As teachers head back to the classroom, I wanted to share a few of my favorite "teacher" things that you can find on sale tomorrow (a favorite thing), and I know will quickly become a few of your favorites, too...especially at 28% off!
Here are my top 5 must haves and tools I have used in my classroom...
#5: Hello Fonts by Jen Jones! Have you seen her fonts? They are A-M-A-Z-I-N-G! She can make even the most unexciting lesson more fun when you create with her fonts. Check this out!
#4: Catching Fire Novel Unit by Tracee Orman
I have never had more engaged readers than when my students read Hunger Games and Catching Fire! Her novel units are packed with EVERYTHING you might be able to come up with yourself, but you'd gladly pay someone to create because it is done so well! She thinks of it all! I want to be a student in her class. If you are even thinking about reading this book with your students-you NEED this novel unit!
#3: Hunger Games Novel Unit by Tracee Orman
Well, of course you needed this one first! Again, incredible resource that has it all! She includes project ideas, powerpoint games, EVERYTHING!
#2: Would You Rather Questions for Kids! by Rachel Lynette
Do you ever have those moments at the end of class when a teammate isn't quite ready to switch classes, but your crew is in line waiting and ready to go? Look no further, this is the perfect tool to keep those kiddos ready to transition successfully and keep their minds engaged, thinking...and not causing problems!
#1: Reader's Theater MEGA Bundle for Middle Grades to Middle School by ME!
Finally, here is a favorite that I am really proud of...I wrote each of these 15-reader's theater fun packs that your students will LOVE! Each script includes: word work, reader response questions, and other reading literature tools that will enhance fluency, vocabulary, and comprehension skills. Each fun pack is also the perfect resource to leave for a substitute when you are forced to be away from your classroom. This is the perfect tool for your ELA class.
Be sure to snag some of these MUST-HAVE resources! Your students will thank you!
...and keep me posted on any tried and true tools that you love for your upper elementary classroom!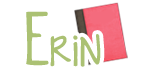 Labels: Back to School, Good Things, Novel Unit, Reader's Theater