Reader's Theater in your Upper Elementary to Middle School Classroom For Any Day and All Seasons
Reader's Theater is an AMAZING tool to utilize with students at so many levels. My daughter's teacher, Mrs. Bell from
A Place Called Kindergarten
seems to be a guru of primary reader's theater. She does Theater Thursday with her kindergartners using resources that she has created based on various books, and my daughter couldn't love it more. Would you believe that older kiddos LOVE it just as much?
A few years ago when we began utilizing Reading Street, I was lucky enough to land the Reader's Theater Anthology. I don't know about the other grade levels, but 6th grade has some great scripts. The idea is that each unit has it's own script, so they range from historical fiction, fantasy, realistic fiction, poetry, etc. At first, I had no idea how to implement it into my week with all of the other instructional components of my day, but I knew fluency was something that we needed to enhance. Our DIBELs scores were not where they needed to be, and in addition to more read to someone time, I needed to make fluency work fun, so on an inconsistent basis, we tackled some if the different scripts.
While it helps to have a group that is willing to perform, what I found was that the enthusiasm of the students when performing is contagious. Students that might be more reserved as you tackle the first few scripts with your crew, will become more comfortable and engaged the more you incorporate them into your instruction. While they may have been reluctant, it will soon pass and students will be crossing fingers for the characters with the most lines.
By having this additional fluency practice, I began to see that students were much more animated readers. No longer were they just racing the clock and reading words as quickly as possible during 6-minute solutions or with weekly progress monitoring, instead they were much more expressive. I have been truly impressed with how beneficial reader's theater has been for my BIG kiddos.
I soon realized that sharing the same scripts year after year was BORING for
me
, so I began turning some of the happenings at school into scripts of my own. I also found that I could include other components that I knew my students needed additional work on...extended response questions, context clue word work, and prompt writing. My students LOVE these even more, and anytime I have a sub, I leave a script and fun pack for my students to perform and the day is
usually
issue-free.
If you have an anthology you love, but are looking for some additional high-interest scripts and fun packs that go along with the different seasons, here are a few of my favorites:
For FALL and Halloween
For EVERYDAY fun!
To enhance a study on FABLES
More EVERYDAY fun!
To teach about our American History
I have included a FREEBIE! With St. Nicholas Night arriving in a few days, this is the perfect reader's theater to share with your students. It is only 6-characters, so you can have multiple groups working and performing. Click here to snag it up, and be sure to let me know what you think with some feedback...
I would love to hear about some of the awesome reader's theater resources you have utilized!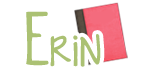 Labels: Fluency, Reader Response, Reader's Theater, Word Work