Teaching About September 11th: A Daily 5 Resource for Upper Elementary to Middle School
Two years ago I wrote a post on how I was not planning to change my already well-established lesson plans to teach about 9/11, but due to some resource finding and complete change of heart, I did. While it shifted my plans for the day, I was so grateful to give my students the opportunity to understand a SIGNIFICANT event of our American history.
As educators, we have a job to do! Sometimes it requires us to take on lessons that we didn't incorporate into our lesson plans when they were due the school week before, but if we don't include them, who will? Who will step up and teach our students the information that is a part of their history?! We owe it to those who were lost, those who were left behind, those who fought for our country, and those who continue to fight for our freedoms as Americans. I feel and at the time felt, it was my job to do that.
This year I created this resource that
can be used for the entire week
to teach about September 11th, a reader's theater and close reading informational tool kit, that I plan to share with my students. It is
my
story about what I experienced as a teacher on September 11, 2001 with a classroom full of 6th graders looking to me for answers. It includes a 7-page, 13-character script for students to perform, reader response questions, context clue word work, an informational close reading passage with reader response questions, a compare and contrast organizer to compare the two texts, a student interview, research sites to find out more information about 9/11, and an interactive notebook tool to record information.
If you utilize the Daily 5, this incorporates: Read to Self, Read to Someone, Listen to Reading, Word Work, and Writing-you couldn't ask for more!
If you are looking for an easy to implement resource that will enhance student understanding, while allowing for them to be a part of history, grab it. Your students will be better informed because of you!
Here is the link to that post...
http://mrsbeerslanguageartsclass.blogspot.com/2012/09/remembering-911.html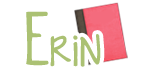 Labels: Daily 5, Lesson Plans, Reader's Theater, Special Events