Harvest of FREEBIES Blog Hop
Thanks for hopping over...
Fall is absolutely my favorite time of year! I love the cool, crisp mornings that heat up in the afternoons, the fun of all of the Halloween festivities, the anticipation of my children's costume choices, and everything PUMPKIN! I know many others who share this same sentiment about fall as well. With this love of fall, the harvest season, we have decided to create a blog hop to share a "Harvest of Freebies" for you to take back to your classroom. I have created TWO freebies for you to utilize with your upper elementary to middle school students...
The first, Pumpkin Harvesting, is an informational close reading text with word work and reader response questions. I utilize close reading passages with my students that are struggling with comprehension and having challenges going back into a reading selection to cite evidence to determine correct responses. While we work on these skills throughout the year, I am always in need of high-interest passages that I can use for whole class, small group, or independent practice.
This
Pumpkin Harvesting Close Reading FREEBIE
will help your students:
better understand/reinforce CLOSE READING strategies
identify how to harvest pumpkins
determine the meaning of unknown words using context clues
cite evidence from the one-page text to support responses.
Click the image to grab FREEBIE #1:
I love utilizing reader's theater scripts in my classroom to excite my students about different topics. They are also the perfect tool to enhance fluency and comprehension. My students LOVE to perform and are so enthusiastic every time they have the opportunity tackle a script. This 9-page resource allows for students to engage in a high-interest passage while they: read to someone, listen to reading, focus on word work, read to self to check for understanding, and focus on writing.
This Harvest Moon FREEBIE includes:
-clear directions for seamless implementation
-CCSS covered
-a 2-page, 6-character script so multiple groups can perform
-context clue word work
-reader response questions
-a post-reading journal prompt to enhance student writing
Click the image to grab FREEBIE #2
!
Use these tools in collaboration with one another to enhance student work with fictional and informational text.
Be sure to click the pumpkin to collect another freebie!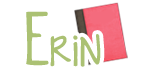 Labels: Daily 5, Fluency, Freebies, Reader Response, Reader's Theater