Novels and Stories that are for the DOGS
While I have blogged about novels and finding the perfect one more than once, I find that throughout the school year it is a challenge. It is essential that we keep books in our students' hands and their brains active with great literature. I am one of those teachers that could wander around the library or discount bookstore for hours in search of the best books to motivate my students.
Like everything else, different years bring different students. Some years bring motivated to read students, while other years I have students that love to disclose that they have never "really" read a book from beginning to end by themselves. Nothing will send a teacher to the bookshelf faster than a line like that... While I tend to read about 5-10 novels with my students a year in small groups and through whole group instruction, I struggle to read the same ones over and over. Again, each year brings different students, what worked with one group is not the perfect text for another. Some years my students are highly motivated and are willing to tackle any text I present, other years I have to work a bit harder and find a new title and create a new novel unit. I do love when this happens because I LOVE a challenge.
My favorite upper elementary to middle school authors are without a doubt, Sharon Creech, Gary Paulsen, and Jerry Spinelli. There are other authors I share with my students, but these authors have really nailed the ability to reach this adolescent group. If you have not read ANY of their books because you are a newer teacher, have been living under a rock, or have to follow some other reading resource, Google this bunch in order to find a few titles and race to your local library to read them as quickly as possible.
Because our Reading Street series at the 6th grade level has a snippet from Old Yeller as one of the very first texts to share, I find out a great deal about students that have dogs. FYI-the chapter that is included in Reading Street is not the end, it is where Old Yeller protects Little Arliss from getting attacked by the she bear. I quickly learn that most of my students are pet people and adore their four-legged friends. This is helpful in connecting my students to more books. A favorite that I love to share with my students to extend their text-to-text connections with dogs is the novel Love That Dog. Have you ever read this book? To be honest, the first time I picked it up and paged through it, I put it right back down. I read a few pages and I couldn't figure out how or where to utilize it with my students. Then I attended a workshop where the presenter shared it as a read aloud, and it hit me that this was the perfect book to share with reluctant writers, poets, and dog-lovers.
Here is a unit that I created to go along with this text. It is the perfect resource to get your students writing and analyzing poetry. They are responding to Jack in the novel as his teacher, Miss Stretchberry, in journal format and will be analyzing each poem that she shares to enhance their understanding of poetry. Your dog-loving students will not want to put this text down.
Check it out here...
Some other great dog texts and novels that I have shared with my students are:
This is the story of a dog that was an Iraqi war dog who was befriended by Major Brian Dennis. Your students will love reading or hearing this story of how far a desperate dog will go to find his TRUE owner.
This is a novel about Gary Paulsen's road to becoming a musher. Your students will love reading about his adventures through the Minnesota woods with his crazy pack of sled-pulling dogs.
Dog poetry written by "real" poets and dog-loving kid poets.
If you are like me and have dog-loving students, get these books for your classroom library or into student hands from a local library. I promise you will have enthusiastic and inspired readers!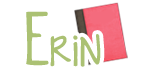 Labels: Common Core, Mentor Texts, Novel Unit