Giving Back to Norwood Connection
As teachers we may feel like we are overstretched very often. It is times like these where we need to take a step back and realize how grateful we truly are for what we have. Our time may be of the essence, but we have love, health, family, shelter, food, clothing, and the other essentials and not-so-essentials to get us through our trying days.
I have taught my entire teaching career in schools where: the majority,75%+ of students were on free or reduced lunch, many parents struggled to provide proper clothing for the cold-weather seasons, and where I provided students with the school supplies they needed to learn. It is eye-opening, to say the least. As a teacher in this type of school setting, you want to help every student and work to improve their situation.
I have had the privilege and honor to work with one of the most generous individuals. Having taught 6th grade for many years and seeing the struggles of our building families, my teammate, Christian, began a non-profit called Norwood Connection. Norwood Connection's mission is to assist families classified as working poor who are under stress and who have children in the Norwood City School District.
I could go on for days about all of the things that Christian and his wife, Randi, have done for the families of our school district community...providing beds for kiddos that have slept on the hard wooden floors for far too long, getting the necessary strollers, car seats, and cribs to a mom of twins in need, providing a stove so a family could eat warm meals...his work is tireless and incredible. He is always seeking out donations and working toward getting one more family back on their feet. In fact Christian is the kind of guy that could convince you to give him the shirt off your back because someone he knows is more in need. He is truly able to make AMAZING things happen for these families.
While I have donated baby items that are no longer needed in my household, I would like to do more. On Sunday, December 14th, I will be donating 50% of my TpT store profits to Norwood Connection. Please help me in making that amount be as great of a donation as it can be.
Thanks in advance and take a look at all of my other GENEROUS teacher friends...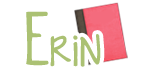 Labels: Community Building, Good Things, Linky Party Fun!