Thematic Thursday Link-Up: Thanksgiving Ideas for Upper Elementary
I am not sure about you, but my family is holiday obsessed. Any reason to put up decorations, we are in...here is a look at our turkey friend gracing our front yard. Just wait until you see what Christmas brings...
Thanksgiving is one of those holidays that my kiddos love because we have the opportunity to head to Indianapolis to visit Great Gram B, Gammy, Pappa, and my Uncle Bob's family. We are not blessed to have family close by, so we drive, others fly in, and we all meet for the day and enjoy together-time. It is the BEST!
As a teacher, I admittedly often bypass this holiday. There is so much to be completed before our three-day Thanksgiving break. In addition, with winter break looming, every moment of instructional time is taken and it is tricky to incorporate "turkey-stuff" into upper elementary instruction. However, I found an amazing picture book that is the perfect read aloud for grades 4-8, How Many Days to America? by Eve Bunting.
This story is about a family that is fleeing their country because they live in a village where soldiers arrive at their door and the soldiers led by the government of this country "do not think the way we think," according to the family's patriarch. The family leaves all of their possessions and on a wing and a prayer, take a boat across the ocean to America. It is a dangerous and scary journey, but after much time at sea, the family arrives in America. The author, Eve Bunting, never tells the readers from which country the family is fleeing, but it is the perfect text for students to make inferences based on what they know about geography. The family arrives in America on Thanksgiving Day and is able to celebrate with others with a special Thanksgiving meal. It is an amazing story to share with students about immigration to help them better understand that these people are willing to risk their lives to get out of their current living situation in other countries in order to make a new life, out of nothing, in America.
While it can stand alone as its own perfect read aloud and invoke great discussion about all we have to be thankful for as American citizens, it can be utilized with other great stories of immigration as well. In our 6th grade Reading Street text there is a story called Viva New Jersey about a Cuban family that has started a new life just outside of New York City. This would be the perfect text to share with students in order to help them make text-to-text connections between the two stories.
Because I am a bit ashamed for not doing more Thanksgiving-themed stuff with my "big" kids, I created this The Gift of Time Reader's Theater Fun Pack. I adore using reader's theater scripts with my students because my 6th graders love to perform and many need fluency practice. In addition, I also need them to be able to respond to text, use context clues, and write.
This Thanksgiving Fun Pack includes:
-8-page, 13-character script
-clear directions for immediate, seamless implementation
-reader response questions
-context clue word work
-post-reading journal prompts
Estimated Lexile Measurement is 750.

This 8-page, 13-character script focuses on a group of students looking forward to the Holiday Food Strive-the annual school-wide food drive to support the City Food Pantry. The problem is that the students are more focused on bringing in the most items so they can win an ice cream and pizza party, not focus on the act of GIVING.

This CCSS bundle is the perfect item for your middle grades to middle school classroom to get ready for Thanksgiving and the winter holidays. They might even be inspired enough to come up with a school-wide giving event of their own.
Hope these are some ideas to make this time of year more thankful for you and your students.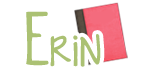 Labels: Linky Party Fun!, Mentor Texts, Reader's Theater, Thanksgiving