Supermarket Saturday Linky: Veteran's Day
Do you know any veterans? I do, and I am embarrassed to say that until about a week ago, I did not know much of the story behind my step-dad's military experience. He is a Vietnam War veteran, which we all knew and recognized, but the story behind it all was something I had never learned about because I had never asked.
Each year my son's school and the school where I have taught put on AMAZING Veteran's Day performances. Students spend time learning songs to perform and we invite veterans to come and listen. Over the last couple of years we have had the opportunity to hear from some of the veterans among us, which has been incredible. Hearing these life-changing experiences inspired me to find out more about a veteran in my very own family, my step-dad.
So I asked him about a bazillion questions and decided that his story was such a great one, that I would turn it into a reader's theater to share with my students and all those that want to learn more about being in the military. It is on sale for $1 today ONLY...
This 16-page CCSS Fun Pack includes:
-a 4-page, 10-character script
-reader response questions
-context clue word work
-a journal prompt for post-reading reflection
-a summary strategy interactive notebook page
-Branches of the Military Research
Estimated Lexile Measure is 870.
Utilize this one day or over a period of a week as you enhance essential reading literature skills. Also, this is perfect to utilize with a substitute teacher as clear directions are provided for immediate implementation
Since it is getting closer to Thanksgiving, here is my Thanksgiving CCSS Reader's Theater Fun Pack that will have your students inspired to make a difference this holiday season. This 18-page fun pack includes:
-8-page, 13-character script
-clear directions for immediate, seamless implementation
-reader response questions
-context clue word work
-post-reading journal prompts
Estimated Lexile Measurement is 750.
This 8-page, 13-character script focuses on a group of students looking forward to the Holiday Food Strive-the annual school-wide food drive to support the City Food Pantry. The problem is that the students are more focused on bringing in the most items so they can win an ice cream and pizza party, not focus on the act of GIVING.
If you are looking for other novel units, writing resources, or ELA tools for upper elementary to middle school, my Tpt store is 20% off this entire weekend. Enjoy!
Check out these other great resources on sale from my Lesson Deli friends...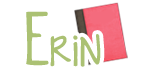 Labels: Common Core, Daily 5, Reader's Theater, Special Events