Unwrap a Gift Linky Party
I am one who is always in search of the perfect tools to enhance my students' writing skills. It doesn't get any more fun or easy than this perfect DRAW, WRITE, and SHARE resource.
Draw, Write and Share is writing made EASY...Simply share the prompt, students create an illustration based on the prompt, students write about their illustration following the prompt, and then they share what they have drawn and written to enhance speaking skills.
Here is my Gift to YOU...
Inspiration…
Writing can be a challenge for students no matter what grade. When I did a Photo of the Day prompt for my 6th graders, many of my students thrived. They had an entire story to tell about the image displayed before them. However, with my intervention crew I found that this seemingly "fun" way of writing, was not fun because my very literal thinkers struggled to infer and tell a narrative about the displayed image. This is the RTI resource I created to help my students write based on the image they create FIRST, and then write about when they are finished their illustration. This writing source can be used for Daily 5 writing, in a writing center, as a morning starter, as enrichment/intervention, or as an "I'm finished, now what should I do?" activity.
Materials…
1. Writing Notebook or Writing Binder
2. Draw, write, and share prompt either displayed or printed
3. Loose-leaf paper and copy paper for student work if the Draw, Write, Share is not printed out for students.
4. Colored pencils, markers, or crayons
5. A partner or small group for "Read to Someone" or share time when the Draw, Write, Share is completed.
Directions…
1. Model with your students how to draw, write, and then share.
2. Select the Draw, Write, Share and copy or display for student use.
3. Give students enough time to work~20-40 minutes to complete their writing. Modify time as needed.
4. Evaluate how you see fit. Sample rubrics are shared.
Working on the Flyer for Holiday Prompt #1
Whole Product Contents Include:
Draw, Write, and Share Problem Based Journal product includes:
- (20)-Print and Go Journal Prompts
-(4) Rubrics to evaluate student writing
-A sample prompt to model the process for students
-(42)-pages of journal prompts with drawing space and a journaling paper for quick printing and student use
This product can be utilized in multiple ways...
1. Simply copy the prompt pages and have students cut and glue them to the top of notebook paper. Students can then respond with their illustrations and writing.
2. Print the entire ink-friendly product, hole punch, and place in a three-ring binder or folder for students to utilize as a journal.
3. Use as a whole class, small group, or literacy center writing activity.
4. Use how you see most fit with your students.
Holiday FREEBIE: Two prompts with drawing and journaling pages.
Simply print out the pages for students to read the prompt, create their problem based illustration, and then respond to the prompt. Or for a page-saver, print out the prompts, and have students tape them to loose-leaf paper.
Copy saving option...
If you are having trouble getting your students to connect with their writing, this is the ideal tool for you to share.
Grab the whole product here...
Happy Holidays from my family to yours!
Click the Primary Gal's image to check out some other AMAZING gifts to make your life easier this December...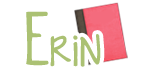 Labels: Daily 5, Holidays, Reading Intervention, Writing