Gift of Reading Blog Hop: Winter Personification FREEBIE and a Holiday Giveaway!
This holiday time is B-U-S-Y! You are scrambling to: spend time with family, tackle holiday shopping, maybe train for or wing some Turkey Day or Jingle Bell run. If your household is like mine, this time of year is NON-STOP. While I love the madness of people rushing around the mall and the excitement of the kiddos with their anticipation of the holidays and some time off, I know that is not the case for everyone. So I am arming you with some resources I think you will LOVE, a joke, a recipe, and a FREEBIE to share with your students...
A joke your students are sure to love maybe get a chuckle from just in time for Thanksgiving...
You: "Why did the turkey cross the road?"
Your Students: "I don't know and who cares!"
You: "Because it wanted everyone to think it was a chicken!"
You: "HAHA!"
This is also the perfect joke to share at the Thanksgiving table!
Quick Recipe/Host Gift: Pumpkin Spice Cookies
(click the image for your own copy)
I make these little gems for my kiddos all fall. They love them in their lunches and for after school snacks. If you are looking to get on the good side of another staff member or administrator, this is the perfect treat to share! I explain how healthy they are because of all of the Vitamin C from the pumpkin!

For a host gift, simply place each of the ingredients in a festive bag, attach the recipe with ribbon, and give to the host of your next gathering. Piece of cake cookie!


Finally, here is a FREEBIE resource that is perfect for a whole class activity, a literacy center, small group, or independent student work. To enhance, teach, or simply engage students in an exercise to recognize and grasp personification, GRAB THIS...
Because it is holiday time and we are all in shopping mode, enter here for the chance to win $10 of your choice in products to my Teachers Pay Teachers store.
I hope you have a festive Thanksgiving full of family, friends, and relaxation! Head to the next stop for another great language arts resource from my amazing reading teacher friend, Gay Miller...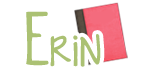 Labels: Common Core, Freebies