Supermarket Saturday Linky Party: Fall Resources
I have the perfect learning resource to share with you this week if you are in need of high-interest reads for CLOSE READING. While this is not FALL-only, it is the perfect tool to utilize during this time of year, especially if you have students that are obsessed with sports and learning about athletes.
Every year one of the questions that I ask students on our first days of school Interest Inventory is "What do you want to be when you grow up?" I can honestly say that a solid 75% of my boys say they want to be "a professional football player or NBA star." I am not a dream dasher, and I refuse to tell them they won't become what they are dreaming about, however, it is essential for them to understand that one does not become an NFL superstar on a whim! ...and so I created this resource.
This All About Athletes: Informational Close Reading Fun Pack is crammed with passages that your student-athletes will love tackling. This 35-page NO PREP Close Reading Informational Text BUNDLE is the perfect reading tool for your upper elementary or middle school students working to enhance comprehension with high-interest informational passages about current athletes. Inspired by my son-who is obsessed with all things NFL and NBA, this BUNDLE is sure to motivate your male hard-to-inspire readers!!!
This NO PREP BUNDLE includes:
-9-one page texts with four-evidence based questions per selection with ANSWER KEYS
Estimated Lexile Measure is 1080.
Selection Titles:
-Robert Griffin III
-Cam Newton
-Russell Wilson
-Andy Dalton
-Colin Kaepernick
-Blake Griffin
-Kevin Durant
-Joakim Noah
-LeBron James
Also included are 4-NO PREP graphic organizers to help students identify:
-Fact and Opinion
-The 5-W's of Informational text
-Cause and Effect
-Compare and Contrast
Sometimes it is that one tool that encourages that breakthrough in learning and understanding. These selections will make that happen. This is a perfect tool for centers, small group, or whole class close reading strategy work.
While I am now embarking on Girl Scouts with my daughter, soccer and football have just ended in our house, and now my husband will coach my son's third grade basketball team. My son is obsessed with all things LeBron James. If you have a household or classroom full of upper elementary to middle school athletes like mine, this is a must have resource.
Check out these other FALL learning tools from my friends at the Lesson Deli...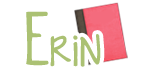 Labels: Close Reading, Lesson Plans