Supermarket Saturday Linky Party-Halloween Resources
If you are looking for an upper elementary to middle school weekly linky, you have come to the right place. As teachers we are always looking for seasonal resources to utilize in our classrooms and they can be tricky to find-especially for time-strapped teachers. So, be sure to stop by my blog every Saturday to find the best tools to implement right away in your language arts classroom.
I know that it has been a really busy week...you likely just finished report cards for the end of the first quarter, are exhausted due to writing the most thought-provoking comments, you have had more preparation for fall conferences, and on top of it all, you are heading into a week filled with
out-of-control
enthusiastic kiddos that can't wait to dress-up, and head out for a Friday night filled to the brim with candy collecting! You get to be reminded of costumes for the entire week and candy is already coming out of students' ears! Am I right?
I truly adore Halloween and all things fall, but this time of year can get CARRRRRAAAAAZZZZY!
To make your life a bit easier for at least this week, I have your entire week of language arts planned out in this one Halloween-inspired reader's theater fun pack. The Happy Halloween That Almost Wasn't... is the perfect DAILY 5-inspired reader's theater for this festive time of year.
Your students will love reading about the characters of Parkersburg Elementary School and how their Halloween traditions and celebrations were cancelled, then reconsidered due to some thoughtful 6th grade brain power.
This 24-page fun pack includes:
-5 1/2-page, 11-character script
-reader response questions
-context clue word work
-a summary strategy organizer
-3-post-reading journal prompts to enhance writing
Estimated Lexile Measure: 770
In order to squeeze in some informational text and close reading, I just added a BONUS informational text pack with reader response questions and word work.
Finally, the pack is complete with a Halloween-Themed Shirt Making How-To Craftivity and a recipe for a "Spooky Snack Sack." Your students will be motivated to create their own costumes with this clever old-shirts-and-from-scraps craftivity!
Your students will have a blast and forget that they are learning. Click on the image to get this SUPERMARKET STEAL for $1...
Check out some of these other great resources from my Lesson Deli friends...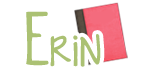 Labels: CCSS, Daily 5, Halloween-Fun, Reader's Theater