12 Days of Christmas Sales Linky
For the next 12 days I will be featuring different products each day at DEEPLY discounted prices to get you even more in the holiday spirit, or so you can have fantastic resources ready to go when your holiday break is over. Nothing says, I love you like a good deal, right?!
So stay tuned for the next 12 days to find some AMAZING deals. Day 12 starts with $1 deals, Day 11 will feature $2 deals, Day 10 will feature $3 deals, and so on until Christmas Eve.
Without further adieu, here goes...On the 1
st
day of Christmas, my true love gave to me...ALL OF THESE ONE DOLLAR DEALS!
Make planning for the next week SIMPLE! Click on the image to grab it for $1:
Be sure to check back tomorrow to find out what you can snag for just $2.
Click The Primary Gal's image to find more great $1 deals...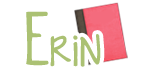 Labels: Good Things, Holidays, Reader's Theater