Christmas Sales Linky: Day 2!
On the second day of Christmas, my true love gave to me, the best two dollar close reads.
If you are planning on doing test prep after the holidays or could use some resources to spruce up student reading homework, grab this today at $2.
Get your students thinking, problem-solving, and writing!
This bundle is ideal for a classroom scoot, independent or small group work, or in a literacy center.
These resources are also perfect gifts for colleagues that teach ELA. Also be sure to check out my holiday reader's theater for just $1. A great resource to share with rambunctious students that are excited for the holidays. Keep them working, focused. and engaged this week.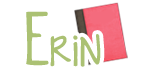 Labels: Close Reading, Common Core, Holidays, Reader's Theater, Reading Intervention