Best of the Best~A Teacher Appreciation Blog Hop and Giveaway
Amy over at Teaching with Blue Jeans organized this amazing blog hop and giveaway for Teacher Appreciation Week. There are over 106 teacher/bloggers participating to make a few AMAZING bundled prizes. Each teacher/blogger has donated the top selling item from their TpT store in order to truly make this giveaway THE BEST FOR THE BEST!
The novel Crash by Jerry Spinelli is an absolute favorite of mine. It is the first novel I share with my students when they arrive in my classroom in August. Here are my top 5 reasons that I find it to be such a hit:
It is the perfect read aloud!
My students easily connect to the characters.
It is realistic fiction, dealing with present day issues.
The chapters are short, which appeals to my students.
It is the perfect tool to introduce/reinforce: read to someone, read to self, listen to reading.
Need I say more?!
I have my own set of classroom copies of this novel, but they are worn out. So I utilize our public library's teacher collection system to have 25 hardback copies for use in the classroom. If students are absent, I send one of my copies home to make-up missed work.
Each student is given a file folder with the unit inside. Because this is a tool we are using in the classroom, I collect the folders at the end of class and keep them. This allows me to grade any work they completed in their unit folder, and I don't have to worry about it being forgotten-students are prepared to learn upon entering the classroom.
Below are a few pics of students working on the novel unit and the end of book project I love to use with this text to really focus on character, setting, and narrative writing.
The project is called "Spend a Day!" The students have to select one of the characters from the novel that they would like to spend time with. Based on evidence from the text, they write three narratives about three different activities they would do with this character. Finally, they draw three pictures of the activities they shared about in their narratives. The illustrations and narratives are complied into a construction paper book.
If you are looking for that perfect text to start the year, this truly is the best one!
I just created this reader's theater script to go with the novel because every year my students ask if the novel has been turned into a movie. Shout out to Hollywood for making my students think that! My students LOVE to perform reader's theaters and with the CCSS mandating that students can compare and contrast different versions of the same story, this learning tool helps my students with that skill. It can be read to introduce the novel, or it can be utilized at the end. Either way it is a great addition to the novel. Grab it for $1 by clicking on the image!
Have fun navigating the rest of this BEST OF THE BEST Blog Hop! Most importantly, thanks for all you do for your students! Have a great rest of your year and a well-deserved summer!
Here is the next stop on the BLOG HOP:
Continue on The Best for the Best Teacher Appreciation Blog Hop by clicking the picture below.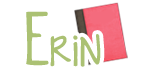 a Rafflecopter giveaway
Labels: CCSS, Common Core, Daily 5, Expectations, Freebies, Novel Unit