May the 4th be with you...My Top 4 Novel Units
In the teaching world it can feel like you are standing on an island at times. Despite all of the work that happens in the classroom, the interactions you have with other teacher and staff during the course of a day, and the numerous meetings attended each day, it can sometimes feel like we are fighting an uphill battle all by ourselves.
As the only 6th grade reading and language arts teacher in my building I am at a loss at times to find the perfect learning tools for my students. One size does not fit all in my situation, and our Reading Street 6th Grade Level resource is not always the perfect tool for teaching my learners. With students at such diverse levels-believe it or not-from kindergarten-tenth grade level, I have quite a span of readers.
What's a reading teacher to do, but work to find the tools or MAKE them in order to make sure everyone is learning and growing. So that is what I do!
Novel units are a huge part of my instruction. While I do utilize Reading Street, I do believe that students need to read WHOLE texts and NOVELS. I can honestly say that there are some students that arrive in my classroom is the fall and have never read an entire novel cover to cover by themselves. I take this sad reality, and turn it into a positive goal. In order to make ensure my students leave me as better readers, I help them find texts that they won't want to put down and help them to navigate them successfully.
A few novel units I have created for my students have become hits with others on my TpT store. In fact, my top selling four products are novel units. I want to share them with you today. Each unit is common core aligned and comes with an answer key in order to make your life as easy as possible as a teacher...something we all need. Take a look below at how I utilize each of these tried and true tools with my 6th grade learners...
Crash by Jerry Spinelli is the novel I love to begin the school year with in order to model a few of the different elements of the Daily 5-listen to reading when I read aloud, read to someone for partner read, and read to self when reading independently. Because it is a high-interest, realistic fiction text that my students connect with so well, it is one that they can't seem to get enough of reading. In addition, a theme of the novel is bullying, which I believe to be a perfect issue to tackle right at the start of the year. The rich discussion that comes from this novel is incredible. I find that students think some of the bullying in the beginning of the novel by Crash toward Penn is humorous, but by the end, no one is laughing when Penn is getting mistreated by Mike DeLuca. Lastly, this novel makes it easy to enhance student understanding of setting, point of view, antagonist vs. protagonist, and flashback.
How do I utilize these novels?
I make each student their own novel folder with the novel unit inside. We do share books because I teach 60+ students and only have 22 novels. This is one that I bought for my classroom library, but the public library does have a teacher collection that can be reserved. The chapters are incredibly short in this novel, so I will always read aloud at least one chapter each day. We will answer a few of the novel unit questions and engage in discussion about what has been read. Next, the students will partner read or work independently on the remaining chapters and corresponding questions assigned for the day. I will also pull students in small groups and work with those that might need more assistance.
I created the Chocolate Fever and The Boxcar Children novel units for my intervention crew this past school year. They were 6th graders that were eager to achieve as learners, but struggling readers. I wanted them to have success with high-interest novels that they would enjoy reading. also, it is imperative that students have success reading complete novels. Both of these texts made that happen for my intervention students. Each of these units were incredibly well-received.
My intervention group read 3 more of The Boxcar Children novels after tackling this one. Many of the students in that group had never read a mystery and loved trying to infer how things would turn out. They loved reading these novels aloud, which really improved their fluency. In addition, our discussions were terrific. If you are looking for books to read with upper elementary intervention kiddos, this is the perfect series.
I am a Jerry Spinelli fanatic. I just adore the novels he writes because I feel they really make an impact on my male readers. His main characters tend to be boys dealing with various issues of which my male students can relate. Wringer is the same way as Crash, but deals with peer pressure and how we sometimes go along with something just because others are, not because we agree. Palmer LaRue really battles that in this novel with the idea of having to become a wringer. Like Crash, this novel makes it easy to enhance student understanding of setting, point of view, and flashback.
If you are looking to enhance your classroom library, these are perfect books for your upper elementary students! Grab these discounted novel units to save you some planning time and money!
Happy Reading!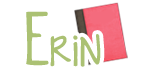 Labels: Common Core, Novel Unit, Read Alouds, Reader Response, Reading Groups, Reading Intervention, Summary and Graphic Organizers