Parenting and Teaching HACKS!
I don't know about you, but I am ALWAYS on the hunt for strategic ways of getting tasks completed. Like you, I find that I always have 60 billion things to accomplish in a day, and minimal time to get everything completed. So I look to others for ideas that can make my day easier to navigate and feel as though I have tackled every task I have set out to conquer.
As a mom I find that it is few and far between that I sit, again, I am CERTAIN you can relate. I often eat dinner as I make it because I know that no matter how organized I think I am, someone needs something as soon as I go to sit and take a bite. It is what it is, right? As teachers, sitting is rare as we are always navigating our way around the classroom to meet the need of our students!
The same is true for our family time after showers and baths... Literally, as soon as it is sensed that I I am going to sit on the couch to: snuggle a small child, read a story, or heaven-help-me, open my computer, a Beers' kid is in need of S-O-M-E-T-H-I-N-G! UGGHHH! It used to be snacks, so here is my hack that was inspired by my never-willing-to-get-out-of-his-comfy-spot-husband, the SNACK BOWL!
The only materials needed are:
re-useable snack bowls with lids, these are in the Target $1 bins for a set of four mini-bowls,
snacks your children will eat and not complain about,
a larger bowl to place the snack containers in, so the kids can access them easily
Target Mini-Snack containers!
My kids LOVE Goldfish, Life cereal, Cheerios, peanuts, peanut butter pretzels

Filled snack containers ready to be grabbed by hungry kiddos!
These containers can be cleaned and re-used for the next round of snacks...no waste and maybe a moment or two that I don't have to hear, "Mom, I'm hungry! Can you get me a snack?" With water bottles filled and ready for the grabbing, and ready-to-grab snacks, you can sit for at least a minute or so before bedtime.
These would also be perfect for testing snacks! Please share any tips or tricks you have that make your parenting and teaching life easier! Summer is almost here and this lady is going to need as much help as she can get!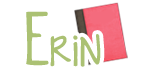 Labels: Family, Life Hacks, Parenting