Jumpstart January Blog Hop and $50 Target Gift Card Giveaway
My Lesson Delicatessen friends and I wanted to make sure that you were set and ready to get back in action with your students, so we are giving you the Jumpstart January Blog Hop and GIVEAWAY. Follow through each of our 10 posts for an AMAZING FREEBIE, personal blog giveaway, and at our final stop, enter to win our $50 Target gift card giveaway and find the links to all of our $1 deals!
My January always seems like a bit of a blur...the students come back from the break tired, but excited, and I need to get them right back into the swing of things because we have a TON to accomplish! In order to meet their needs to share, along with my needs as a persistent teacher, we begin with writing.
Jumpstart your January with Me...in 2015! This self-relection writing resource will engage your students and encourage them to get right back into the swing of things.
When my students return from the winter break inspiring them can be very overwhelming tricky. They have been out of the school routine for just long enough to need redirection and motivation.
In addition the school year is almost half over, and I want to engage my students and get them thinking about what they are hopeful to accomplish in this New Year, but remaining time of the current school year. I often refer to my students at this point in time as 6 ½ graders! So I created this Me…in 2015! resource.
Directions...
This writing resource is a tool I print out for each student, hole-punch, and help them navigate through to complete. It is a tool that we then place in our writing binders as a reflection of what we hope to accomplish. Grab it here and check out the other great uses...
Here are a few more perfect ELA resources to Jumpstart January in your classroom for only $1...
Enter my giveaw

ay and then c

heck out another amazing FREEBIE from my Lesson Deli friend, Karen, and the other grab and go resources from my other teacher friends. Best wishe

s for 2015!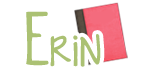 Labels: Blog Hop, Giveaway, LessonDeli, Organization, What do GOOD writers write about?, Writing, Writing Strategies