Super Cyber Sitewide Sale
If you are looking for some AMAZING deals, check out these super discounted products..Here are a few of my best sellers that I would love for you to snag!
Happy Shopping! Be sure to enter TPTCYBER so you save 28%!
Check out these other great resources from my Lesson Deli friends...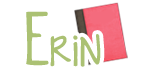 Labels: Classroom Resources, Fluency, Reader's Theater, Word Work