Warm Up and Chill Out Test Prep Blog Hop and $50 Starbucks Gift Card GIVEAWAY!
Are you gearing up for state testing? We all know it can be
THE MOST
an especially stressful time of the year, so my Lesson Deli friends and I wanted to make this time as stress-free as possible. We have put together a blog hop that gives you the chance to snag some TEST PREP FREEBIES as well as have the opportunity to enter to win a $50 Starbucks Gift Card and some other sweet goodies along the way.
To get your students geared up for fiction, I have created these Character Analysis Task Cards. I have found that while my students tend to LOVE fiction, it can be a real challenge to get them to analyze and respond in writing to the kind of questioning that is expected of them. They can discuss text verbally all day, but when it comes to getting their ideas down on paper, some struggle to answer multiple step questions, and simply answer only the first portion of what is asked of them. I need them to be able to support their response with information from the text or by citing textual evidence, so I created these task cards.
For some assistance with helping students navigate this reading literature expectation, snag this FREEBIE:
This FREEBIE includes:
directions for immediate implementation
8-task cards with student answer document
answer key
I utilize these task cards in a couple of different ways.
small group to reinforce character analysis with those struggling
whole class
in a literacy center
You can grab the whole product here:
The entire product includes:
clear directions for immediate implementation
notes for student understanding
32-character analysis task cards
student answer document
answer key for quick assessing
After entering the Dunkin' Donuts Giveaway below, head to my friend, Caitlin's blog for another great resource to help you and your students continue down the path to most prepared during this test prep time! Hang in there!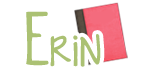 Labels: Blog Hop, Giveaways, LessonDeli, Test Prep