iPad App for Elementary to Middle School and an AMAZING iPAD GIVEAWAY!
At one point in time for a number of years we had a computer lab where students were taken once a week to do various tasks on desktop computers-weekly assessments, research, and publishing of written pieces. Students were excited to have this opportunity, classroom teachers might have been just as enthusiastic or maybe a little flustered to add one task to their already "crammed to the limits" weekly schedule.
While many schools may still have these "labs," many schools have done away with this idea due to the need for classroom space or because due to budget cuts, no one is able to manage the computer lab. In my building it was a space issue. We needed the lab to be turned into a classroom because our student population had grown. Those of us "techy" teachers panicked a bit thinking of how we would possibly teach the technology standards to our students when we only had two classroom computers...Enter laptop carts and iPads...
Technology use in the classroom setting is more important than ever for our students. With standardized testing taking place on computers and the many different classroom tasks shifting gears with our students needing to be able to navigate text on a screen versus paper, it is essential that we as educators are providing these essential opportunities for our students.
So, how do you get and keep your students connected?
In my building we had laptop carts. Each cart contained about 30-mostly-working laptops that we utilized for weekly assessments, research, and publishing our writing. And over the last few years, iPads have been introduced. Because I have school-aged children that are utilizing these essential tools on a daily basis at their school, I wanted to find some different apps that I could use with my own kiddos as well as find classroom apps that would meet the needs of my students. A FREE app that I LOVE...
As a language arts teacher who teaches spelling AND a mom that reviews spelling words with a third grader nightly, Vocabulary Spelling City is an AWESOME app to have!
Here is how I utilize this app and how you can prepare to utilize this AMAZING app...
Register at www.spellingcity.com
Only register for the FREE version, if you want to update later you can, but the FREE version is perfect for spelling and vocabulary work with students.
Go to List Management and type in your spelling list for the week-if you utilize Reading Street, Journeys, or Wonders, you can import your list directly from the Publisher Lists.
If you are utilizing this as a parent, you can do the same or for extra practice, students can type in their lists on the site (great extra practice)
Students can then click on the Unit to take a test where they are given the word and they type in the correct spelling.
Not only does this give them practice listening for the word, but it also gives them practice typing, which I find all my students need practice with.
Once you have created or imported your list on spellingcity.com-you are ready to utilize the app.
Students will utilize the URL to find all of the lists created by you as their teacher
Download the app to iPad.
Login to the app.
Pull up the list you created using the URL.
Once you have completed the above steps on the website-your students can use the link to connect to play the games below.
Missing Letter is a fun game for kids of all ages. Even the youngest learners can practice letter recognition by trying to find the missing letter that completes each spelling or vocabulary word.
Alphabetize is an activity that can be used to practice putting words in alphabetical order, a vital early literacy skill. Students love to play ABC order activities and games.
Spelling TeachMe is a great activity to introduce a new word list to students. Each word is read aloud, spelled letter-by-letter and used in a context-rich sentence.
Sentence Unscramble helps students practice sentence structure as well as using words in context by unscrambling words to form a complete sentence.
Word Unscramble is a popular word game that is a variation on other word games such as text twists, jumbles and anagrams.
Read-A-Word is an activity that gives students practice recognizing new words. Can you find the words that you hear? Try Read-A-Word and find out!
Test-N-Teach gives students the opportunity to learn as they practice. Students do their best to build a monument to good spelling. The better they spell, the better their monument!
Custom word lists may be entered by registered members (registration to save lists is free!) on www.spellingcity.com for use in the games and activities on VocabularySpellingCity's app. If you are looking to simplify spelling review time, REGISTER NOW! You will LOVE this app as well!
No longer will you be draining yourself trying to come up with cool spelling game ideas for your classroom or review ideas for your own children because the fun is right here! Now that you have an app idea that you need to grab, be sure to enter this giveaway to win your very own iPad mini. You can use it in your classroom or keep it all to yourself, but be sure to download this app to check out with our students! Good luck!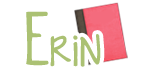 Labels: Giveaways, Good Things, Technology in the Classroom