A Spring Break Personal Narrative Writing Resource FREEBIE!
Are you headed on a fun spring break adventure? We are not, we have a trip to Disney World planned for May, so we will be staycationers over the next week. I am hoping all three kiddos are healthy and we can take some mini-adventures around Cincinnati.
As an upper elementary to middle school teacher in an urban setting I find that my students don't tend to travel anywhere for spring break, but they always have a bazillion stories to share about how they spent their days off from school. Instead of asking them all to share about their break, which I want to hear about, but can't take such an exorbitant amount of time when we need to get back into a routine, I created this Spring Break Tales: A Personal Journal. You can make this resource as elaborate or as minimal as you see fit. This can be utilized as a full-blow narrative writing resource with the brainstorm, writing prompt, writing organizer, and rubrics, or you can utilize it as a morning work resource for students to complete upon their return. Check it out, I promise your students will have a lot of fun reflecting.
Click the image below to snag this FREEBIE...
Safe travels if you are heading off on your own fun adventure!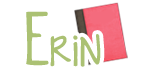 Labels: Common Core, Freebies, Spring Break, Writing